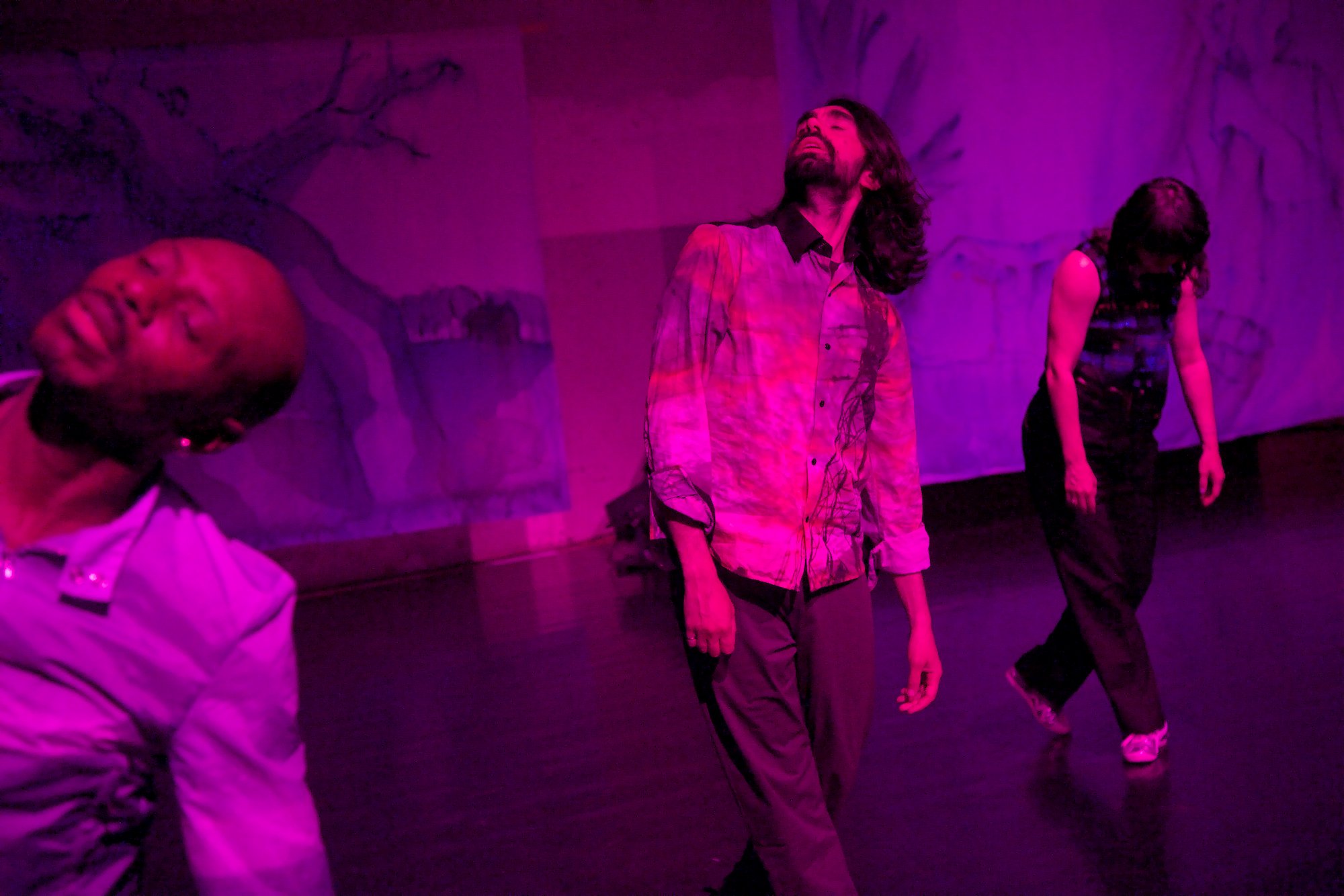 picture / Elsa Okazaki
A dance trio addressing composition, interpretation and the body as a complex ensemble of physio-/psychological systems.
The title
Georges tremble
arose from the memory of a specific moment in Samuel Feldhandler's childhood, in which he experienced his grandfather, Georges, unexpectedly finding the name of his father in the Room of Names at Paris' Shoah Memorial. This ancestral visit brought old and profoundly hidden emotions to the surface, resulting in a very short moment of trembling.
Carrying on with Feldhandler's research of how musical composition knowledge can inform a choreographic practice,
Georges tremble
is composed in the form of a three-part Sonata. Among other tools, the dance makes use of quotations with the desire to recall several of Feldhandler's artistic ancestors in a relation: phrases by Dominique Bagouet, a hand gesture of Helen Humes, a step by Jimmy Slyde, how Dizzy Gillespie's body accompanies the last note of a tune, and more. Georges tremble functions as a poetic space for a dance vocabulary to emerge not from a singular source but from a web of relationships.
direction artistique & chorégraphie:
Samuel Feldhandler
interprétation:
Elizabeth Ward, Mani Obeya & Yari Stilo
costumes & scénographie:
Alma Feldhandler
création lumières:
Emese Csornai
accompagnement du projet artistique:
Lise Lendais
accompagnement des répétitions:
Elisabeth Prankl-Niklas
Outside Eye:
Alix Eynaudi, Lena Schattenberg & Anne Juren
Outside Ear:
Paul Kotal
aide à la production:
Annina Kriechbaum & mollusca productions
une co-production de
Kompanie Samuel Feldhandler (AT), Tanzquartier Wien (AT), Weld (SE) & Milvus Artistic Research Center / MARC (SE)
avec le soutien de
Bears In The Park (AT), Kulturabteilung der Stadt Wien (AT), Bundesministeriums für Kunst, Kultur, Öffentlichen Dienst und Sport (AT) & Österreichischen Botschaft Stockholm (SE/AT).
première:
10 . 02 . 2023 @ Tanzquartier, Wien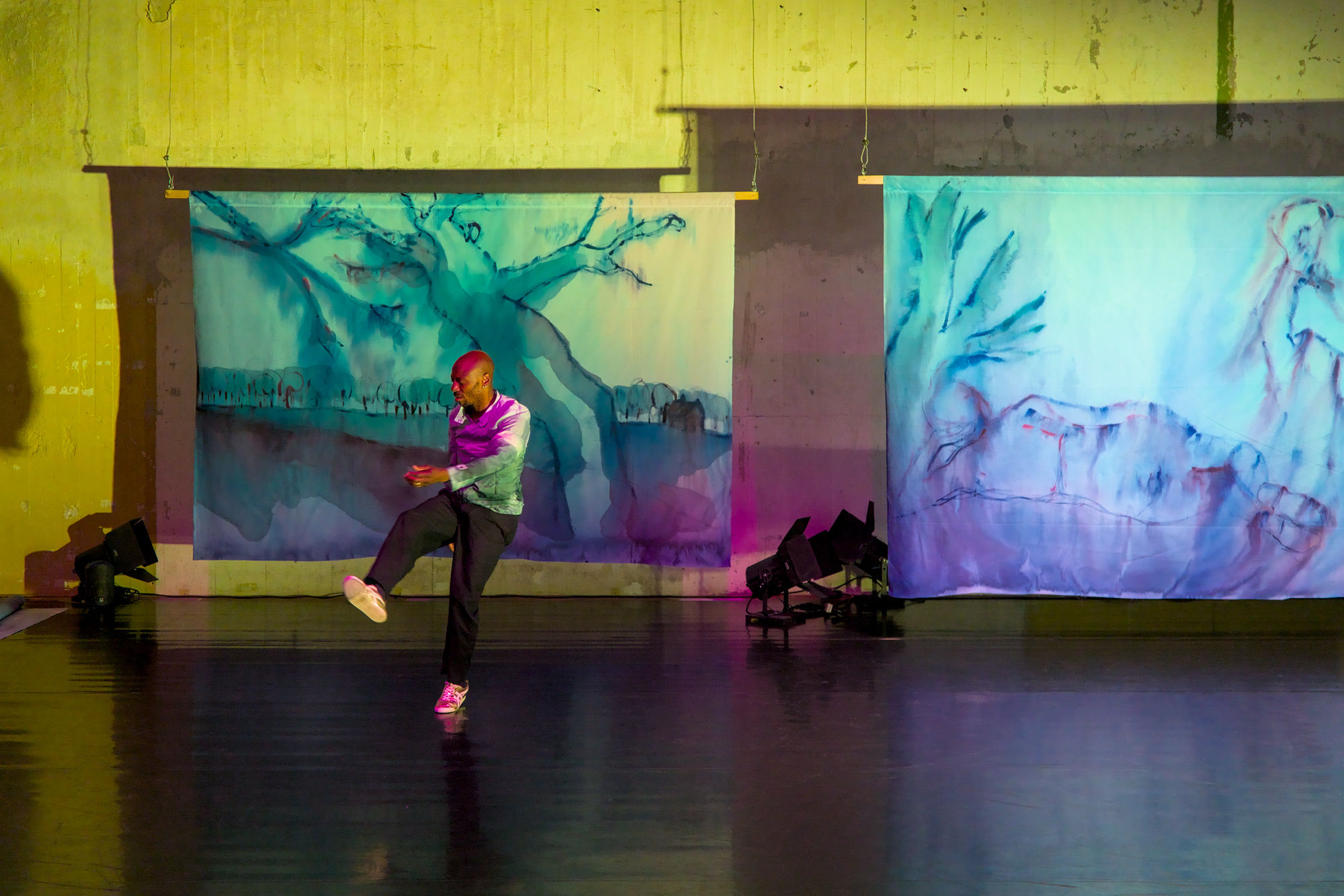 picture / Elsa Okazaki
retour en haut de page